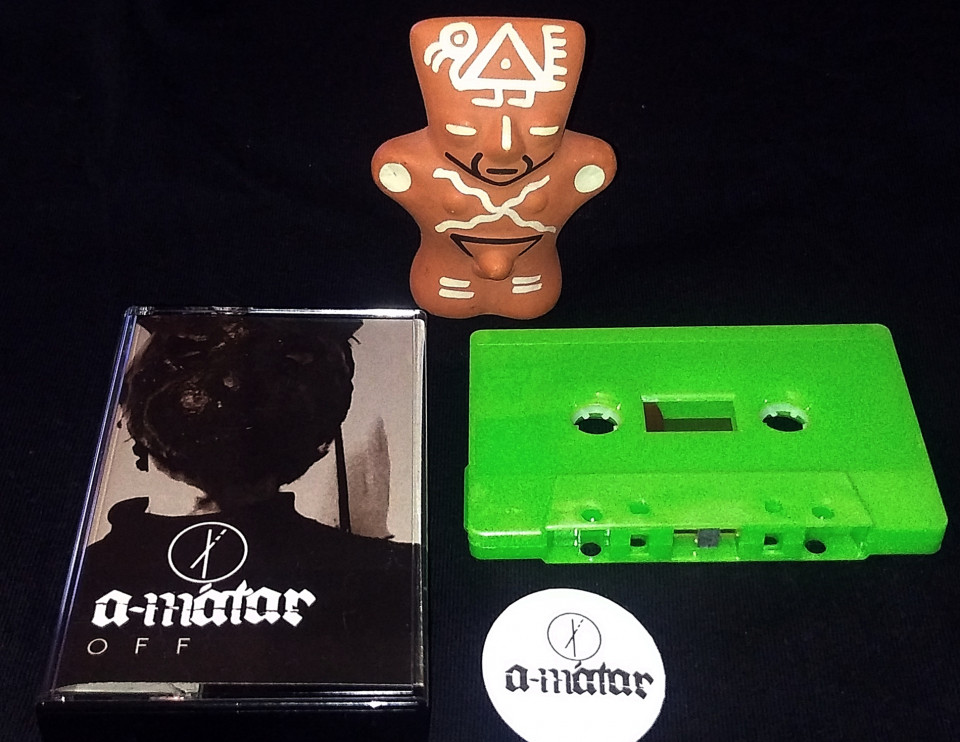 A-mátar - off
---
5 EUR
Hurry! Only 8 items left in stock.
Came from the lungs of the planet, straight from the Amazon Rainforest, A-mátar is an one-man Black Metal band, based in Cobija, in North of Bolivia and created by Jn Jes in 2020. A-mátar means: "the immortality of the dark rain". "Off" is taken from the band's second demo "Formas de Diciembre". For fans of Satanicum Tenebrae, Torgeist, Hypothermia and Lifelover.
The neon green cassettes are limited to 13 copies with logo pin buttons. Be quick or cry later!
---
http://old-skull-productions.soldigo.com/a-matar-off_293177
---